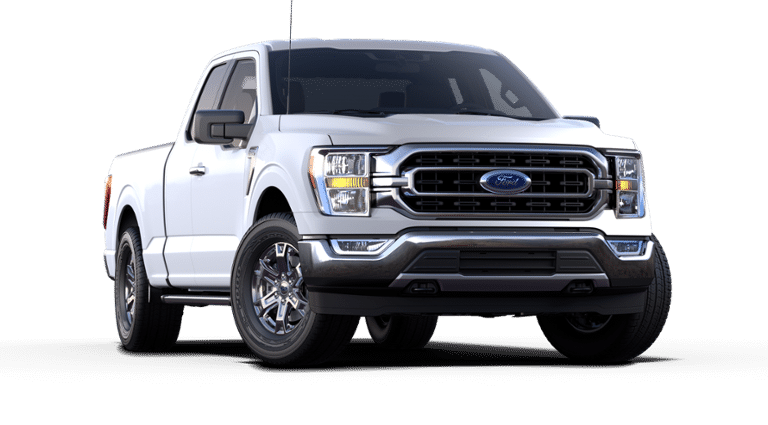 If you're in the market for a new Ford vehicle, it's important to know what kinds of features different models offer. One feature that's found on many popular Ford models is MyKey. Here's what you need to know about what it is, how it works, and how it can benefit your driving experience. When you're ready to test drive a Ford vehicle that features MyKey, the team at Humber Ford can help.
What is Ford MyKey?
The Ford MyKey is a system that allows you to program your vehicle's keys with restricted vehicle modes designed to foster safe driving habits. So, if you're a parent with a newly licensed driver, this system comes in handy.
How Does It Work?
MyKey can be programmed on all of your vehicle's keys except one. The ones that aren't programmed with restrictive vehicle modes are known as administrator keys. These can be used to:
Create a MyKey configuration

Program MyKey settings

Remove all MyKey features
To create a MyKey, you have to follow these steps:
Take the key you want to program and insert it into the ignition and switch it on. If your vehicle has a push-button start instead of an ignition, place the intelligent access key fob into the vehicle's backup slot to get started.

On the main menu, select Settings, then MyKey; then press the OK button or click the > symbol to create MyKey preferences.

When prompted, hold the OK button down until a message pops up that asks you to label your new MyKey setting. Once it's labeled, the key will automatically be restricted the next time the key is inserted into the ignition. You can label this key anything you want, including the driver's name, or another personalized name. Just be sure to give it a unique name so it can be easily distinguished from other MyKeys.
Default MyKey Settings
Once a MyKey is created, there are certain default settings that you will not be able to remove, even if you use an admin key. These default settings include:
Low fuel/charge warning

Seatbelt reminder, which will mute the vehicle's audio system until the front seat passengers' seat belts are fastened.
If your Ford vehicle is equipped with driving assist features such as a blind spot information system or cross-traffic alert, these features will stay on, regardless of your MyKey preferences. This also applies to satellite radio, with restrictions on adult radio being turned on automatically.
MyKey Configurations
Aside from the default settings, you will be able to set up your own configurations with Ford's MyKey. These configurations include:
Designated vehicle speed: With MyKey, you can set up a designated speed limit for each driver, so that when they hit that speed, a warning will pop up to let them know. In addition, the driver cannot override this speed limit restriction, even if they hit the accelerator or flip on cruise control. As a parent, this can give you peace of mind that your newly-licensed driver is traveling at a safe speed that you're comfortable with.

Designated volume: Loud music can be a distraction to many new drivers, which is why parents will love having the ability to designate the volume on their Ford's audio system. You can designate that the audio system doesn't exceed 45% volume. If the volume is higher than that, an alert will pop up. The speed-sensitive automatic volume control setting will be disabled.

Safety configurations: You can also enable safety settings such as Emergency Assist, do not disturb, and traction control. If the "always-on" option is selected on your Ford, the MyKey driver won't be able to shut them off.
Can I Change the Settings on My MyKey?
Yes, you can! To change the settings on your MyKey, all you have to do is turn on the ignition with your admin key and access the main menu on the information screen. Click on Settings, then click either OK or the > button. Click the arrow buttons to get to the feature you want to customize. Hit OK and make your selection.
Creating and configuring your MyKey is as simple as the click of a button.
Why Ford MyKey Matters For You and Your Family
Your family is constantly evolving. The children grow up and get their license, and when they do, you want to have peace of mind that they're following the law and being safe behind the wheel. The Ford MyKey offers several smart safety features that can do just that. As your kids become accustomed to driving, you can change these features.
When you're ready to test drive a Ford vehicle that comes equipped with MyKey, the team at Corner Brook's Humber Ford can help. Our dealership is located at 45 Confederation Drive