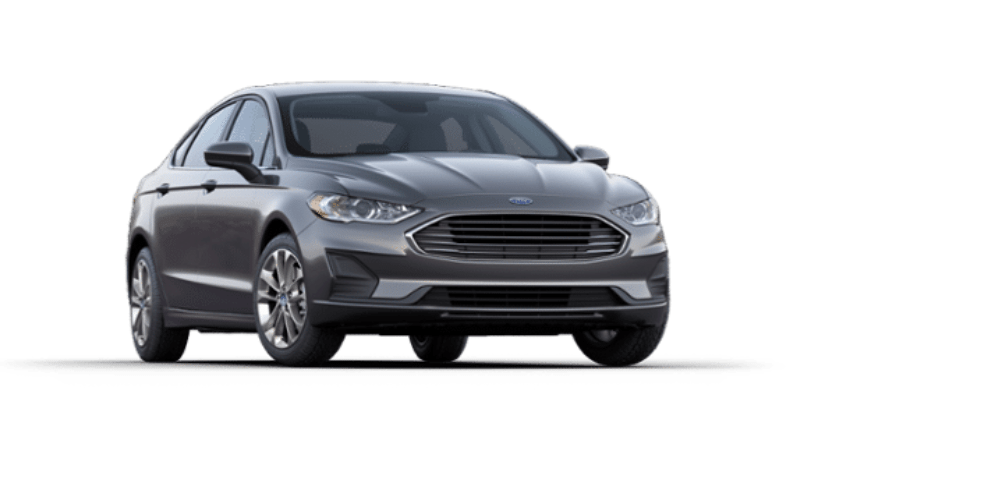 Sometimes, only a small car can get the job done.
Maybe you're the only driver in your household, maybe you have a small parking space, or maybe you do a lot of parallel parking in the city.
Whatever your reasons, if you need a small car, you'll still want to make sure that you get the right one.
There's just as much variety among small cars as there is among larger and midsize ones. Don't worry, though. At Humber Motors in Corner Brook and Stephenville, we're here to help you find your car.
Talk to us about your small car questions, and check out some of our tips below. Here's a guide on how to find the small car that will work best for you.
Start With a Good Manufacturer
At Humber Motors, we're proud to carry Ford vehicles. That's because the key to finding a good car is finding a good manufacturer. Once you've done that, everything else falls into place fairly easily.
So, what makes a good manufacturer? And what sets Ford apart from the rest?
There's a long list, but it really all boils down to quality car parts, excellent manufacturing, and great features. Ford brings all of those things to the table so that we can bring them to you.
Always Put Safety at the Top of Your List
No matter what size car you need, safety should always be your priority. Before you get too deep into specific features of small cars, ask yourself about safety.
You can find out which vehicles are the safest by looking up some third-party safety ratings. These ratings consider several factors, including crash tests and individual features.
You Don't Have to Skimp on Storage Space
With larger vehicles, you get the advantage of lots of storage space. If you need a small car, you may need to compromise a bit on that storage.
However, just because you're getting less storage doesn't mean that you have to settle. Though a smaller car won't fit everything that an SUV or truck could fit, you can still get plenty of legroom and trunk space.
When you compare cars, take a minute to look inside the backseats and open the trunk doors. You'd be surprised at how much storage some small cars can provide.
Consider the Features You Want
Now, think about the individual car features that you'd like to have. If you're deciding between two vehicles, one vehicle's standard features may outshine the other's. In that case, you may have an obvious winner.
You can also think about available features, which are things that may not come standard but can be added to your car.
Consider a Hybrid Option
Smaller cars do have some advantages over their larger counterparts. Namely, they tend to get much better fuel mileage.
You'll also have more hybrid options if you're looking for a smaller car. Ask yourself whether or not a hybrid car might be right for you. If you have easy access to recharging stations, a hybrid vehicle can help you save a lot of money on fuel over time.
Choose a Reputable Dealership
Once you've thought about these factors, it's time to pick a good dealership.
Choose a car dealership that has plenty of small cars in its inventory. Make sure that this dealership can provide you with the car that you want.
Also, choose a dealership that has a reputation for quality customer service. At Humber Motors, for instance, we're proud to say that we always put our customers first. Whether you visit the Corner Brook location or the Stephenville location, you'll get the quality service and support that you deserve.
Finally, choose a dealership that offers maintenance as well as car sales. This way, you get everything you need in one place.
Remember That You Can Shop from Home
As you research small cars and dealerships, don't forget that you can browse inventories online. With Humber Motors, for instance, you can take a look at our inventory long before you ever schedule a test drive.
By shopping online, you can compare small cars side by side without any hassle. You can take all the time you need while you compare, so there's no pressure. Often, online shopping helps car buyers make the best decisions, no matter the size of the car they need.
Humber Motors of Corner Brook and Stephenville
Here at Humber Motors, we want to connect you with your perfect vehicle. We carry Ford cars of all shapes and sizes, and we'd love to help you with any questions that you may have.
Get in touch with us today to get started. Let us help you find the small car of your dreams.