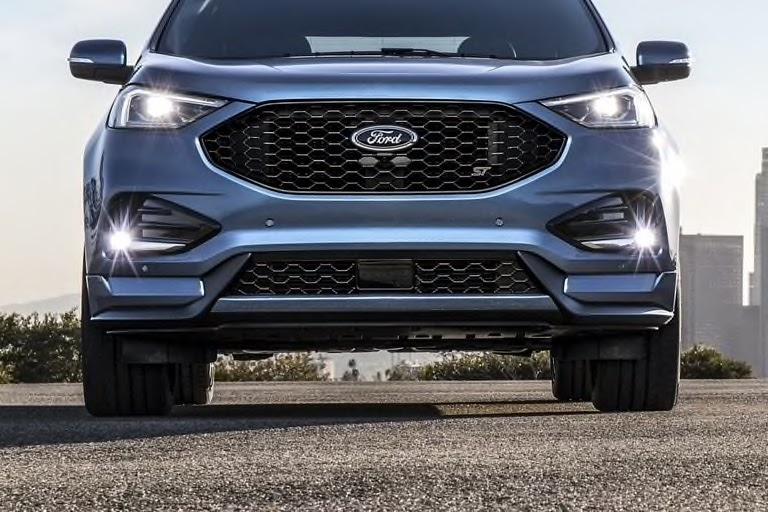 If you have a teenager in the house, you've probably had at least one conversation about a first car. While this is an exciting time for your teen, you may be feeling anxious. Don't worry! Our knowledgeable staff at Humber Motors Ford is here to help.
For most parents, questions about safety, reliability, and affordability are top priorities when putting a new driver on the road.
Safety
Without a doubt, safety is the number-one priority for parents of teenage drivers.
In the past, used cars were popular first-car purchases for teens. Parents wanted a car that, for the money, could withstand a few minor bumps and scratches. Current safety technology has now outpaced that train of thought. Today, parents want the peace of mind that widely available life-saving safety features provide.
Ford MyKey, standard on almost all Ford models, is a critical part of our commitment to keeping first-time drivers safe. MyKey is a key custom programmed with safety features you feel are most appropriate for your teenage driver. Those features include:
a safety belt reminder with repeating alarm

low fuel light that activates earlier, allowing more time for fuel-up

the ability to restrict vehicle speed

the option to set audio systems to a maximum volume of 45%
If your model is equipped with these additional features, MyKey can be set to:
always be on for Advance Trac or traction control

911 Assist or Emergency Assist

Do Not Disturb, which disallows incoming texts and phone calls while driving

Blind Spot Information System and Cross Traffic Alert
Reliability
Reliability is a key ingredient for added confidence in sending your teenage driver out on the road. Consistently, Ford ranks high in reliability on most model cars, trucks, and SUVs.
An added comfort to parents (and their teen drivers) is FordPass, a mobility app that allows the user to access complimentary remote features like start/stop, lock/unlock, schedule a start, locate vehicle, and vehicle status checks. With this app, you can see current fuel levels, service history, warranty information, and when it's time for an oil change.
One key feature FordPass provides is quick access to Ford's Roadside Assistance. Covering you further and longer than most other industry warranties (60,000 miles or five years, whichever comes first), Ford's Roadside Assistance is available 24/7, providing drivers with fuel delivery, winch-outs, tire repair, lockout assistance, battery jump starts, and towing.
Affordability
Since Henry Ford introduced the automated assembly line in 1913, Ford's commitment to producing quality vehicles at an affordable price has never waned. A safe, dependable car is an investment, but with our competitive pricing and reasonable financing plans, we can help find the best car for your budget. Look at our current deals, compare pricing on our available models, and get pre-approved on our website before you even set foot on the lot.
Another tip when thinking about affordability is to contact your current auto insurance provider to discuss the expense of insuring your first-time driver. This expense needs to be factored into your budget before you purchase, and you may be surprised at the good advice your insurance agent provides.
Fuel economy is an important consideration when picking out the first car, too. It's likely this vehicle will carry your teen through high school, to college, and beyond. Many of our models take this into account, matching modern design with economic function.
While our popular Ford Fiesta, Focus, and Fusion models have a solid reputation for fuel efficiency, we also have a new line of eco-friendly hybrids, electric vehicles, and plug-ins that can't be beaten for fuel efficiency.
Ten of our most popular models have an EcoBoost option. EcoBoost combines three technologies for a combination of power and efficiency, maximizing fuel economy and turning our fan-favorite models into fuel-savers. Most models also offer Auto-Start and Stop, designed to help reduce emissions and the amount of fuel you use.
Car maintenance is a tried and true way to optimize the fuel economy of any vehicle. Take time to teach your new driver simple but effective ways to maintain their new vehicle: maintaining air pressure in tires, scheduling timely oil changes, replacing dated air filters, and even checking to be sure the gas cap maintains a tight seal are common examples of ways your first-time driver can be an active participant in the responsibilities that come with car ownership.
Don't let anxiety take the fun out of this experience for you or your teenager. Let one of
our team members at Humber Motors Ford
help you make the first-time car buying experience a great memory you and your teen will never forget.